Lisa Suzanne
She has been hurt. She has a past of lies, cheating, and pain. She has severe panic attacks when she's in enclosed spaces, a side effect of a horrible accident caused by a man she thought she loved. Quinn Carpenter has a distinct type: bad boys with dark hair, dark eyes, and tattoos. Tyler, her friend with benefits, fits the bill perfectly. They have fun together and they both know that fun is where their relationship begins and ends.
Quinn's life is exactly how she wants it until she meets Reed Porter, the typical pretty boy with blue eyes, blonde hair, and zero tattoos. He is the exact opposite of everything Quinn likes.
So why can't she get the frustrating, preppy, blue-eyed Reed out of her head?
She isn't interested in commitment. She doesn't want a relationship. But Reed challenges her, he puts her in her place, and he makes her nervous. The confident Quinn is never nervous around men, so what is it about Reed that has her questioning everything? And what will be the side effects of attempting to juggle two men at the same time?
Buy on Amazon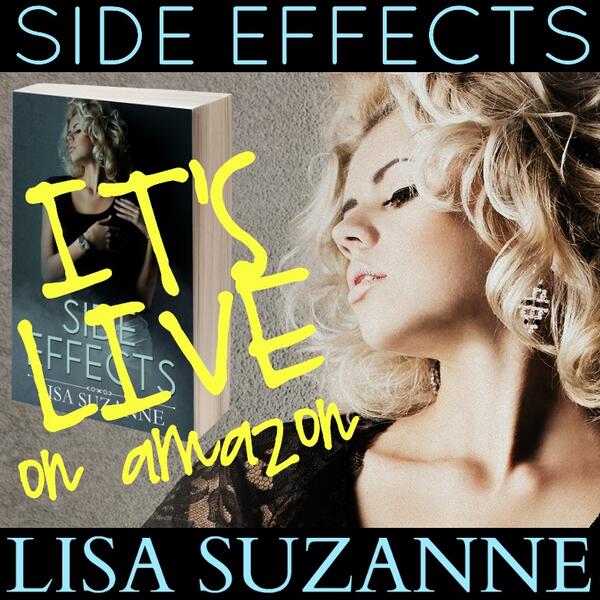 About The Author!
Lisa Suzanne started handwriting her books on yellow legal pads after she took a creative writing class in high school. She still has those legal pads full of stories, but now one of them is published under the title How He Really Feels. She currently works as a full time high school English teacher, and her favorite part of the year is summer. She has been blessed with the world's best dog, a supportive family, and a husband who encouraged her to publish after reading one of her novels. She likes the advice of Ernest Hemingway's famous quote, "Write drunk. Edit sober."
More Books by Lisa Suzanne
Julianne Becker is desperately in love with her boss, Nick Matthews. She has daydreamed about him since the day she first met him a year earlier, but she is firmly stuck in the friend-zone until New Year's Eve, when the game completely changes and she finds out how Nick really feels about her. They embark on a sexy affair that's everything Julianne ever dreamed of... except she can't tell anyone about it. What will happen if anyone finds out about their secret relationship? And how will her lifelong best friend, Travis Miller, react when Julianne begins a relationship with someone who isn't him?
How He Really Feels is a novel that explores relationships and love between coworkers and friends. It contains some adult situations and is intended for mature readers
He told her How He Really Feels and had his heart broken. Now Travis Miller is trying to move on from the greatest heartbreak of his life by getting out of town. But two nights before his big move to California, Travis meets a mystery woman who grabs hold of his broken heart and gives him hope that he can piece it back together. Will Travis ever figure out What He Really Feels, or will he be stuck on his first love forever? Will he find his happily ever after?
Separation.
We all get one true love in our lives, and it's up to us to find it. Fate will act and try to push us together, but ultimately it's up to us to recognize who that one person is when he's standing in front of us.
It turns out that I recognized who my one person was when I was separated from my husband.
Anxiety.
On the same day I determined that I was finally going to file for divorce, I confessed my secret to Jesse Drake, my swoon-worthy colleague known for his womanizing ways. Jesse invited me to crash with him, and with each new piece of the enigmatic Jesse puzzle that I started to fit into place, I found myself wondering if Fate had pushed us together for a reason.
If only my husband would stop getting in the way of the man with whom I was meant to be
Contact Lisa