Charleston Past Midnight

by

Christine Edwards
Description:
How much fight does one woman have inside?
Calla Hart has never relied on anyone. The fierce West Virginian learned the hard way to be self-sufficient, that is until she is viciously attacked late one night by two thugs. Her luck turns when, still fighting for her life, she is rescued from her attackers by a preternaturally strong stranger. She is stunned to discover that Severin Beauvais is not your typical alpha male hero. Although her pre-med student mind vehemently resists the notion, Calla must soon accept that he is a vampire, one who has stalked the historic grounds of Charleston, South Carolina, since the mid-eighteenth century. Their desire for each other is intense, yet as much as she'd like to envision happily ever after with Severin, too much stands in their way. Aside from her fragile mortality, there is Severin's extremely dominant personality coupled with his unending feud with the ancient Russian vampire Valdon, who has so far proved invincible.
And Valdon has set his sights on Calla ....
When it comes down to the wire, what would you sacrifice for the love of your life?

Review: This is the first book I've read by Christine Edwards. It won't be the last. The characters were well developed and had an electrifying connection almost immediately. Severin, an Alpha to rule all alphas is not human, he's also a vampire. Not your typical b movie hide in the shadows and rip your throat out type of vamp, but your romance novel, use his fangs to rip your panties off kind of Vampire. An does he ever! This book takes 50 shades into the paranormal genre and creates a whole new type of paranormal romance, and while I'd have liked it to progress a bit slower in order to provide more back story for all of the characters, and to make it feel more believable, it was still a great read. Calla, the heroine, is foul-mouthed, feisty, and loyal to those who are lucky enough to be loved by her. Thankfully, she's not your typical broken heroine waiting for a prince to save her. She's willing to sacrifice herself in order to save the people she cares most for….even if they have fangs.
Enter to Win!


• 1 of 3 digital copies of
Charleston Past Midnight in mobi, epub or PDF
• 1 of 3 Digital Copies of Nordic Lessons
a Rafflecopter giveaway
About the Author:
Erotic Romance Author Christine Edwards grew up in the Deep South on Hilton Head Island, SC. At an early age she developed a passion for the arts that led her to earn a bachelor's degree in Art History from the College of Charleston in South Carolina. Christine has a special place in her heart for reading and writing erotic tales. She continues to publish stories that immerse readers in exotic and realistic geographic settings amid interesting subcultures of adult life.
Charleston Past Midnight is her sixth novel and the first book in the Past Midnight series. Within the vein of BDSM romance, her main focus is on loving, multi-faceted relationships involving intense alpha males and feisty heroines. She adores snow skiing, traveling the world, and spending time with her amazing family. Christine currently resides in the sleepy coastal town of Beaufort, SC.
Please visit Christine Online: www.christineedwardsauthor.com
Facebook: Christine Edwards Author
Social Links:
Website
●
Twitter
●
Facebook
●
Goodreads
● Fanny Press
Buy Links:
Amazon
● B&N
Tour Coordinator: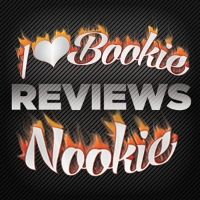 View the entire schedule of the tour HERE.
This post contains Affiliate Links.